Enhancing Homes in Kings Lynn, Norfolk with 100m² of Premium Floor Screed and Underfloor Heating
Are you seeking to improve the comfort and energy efficiency of your home with a Flow Screed Kings Lynn, Norfolk? Look no further! We are excited to share our recent project in which we installed 100m² of Cemfloor screed, high-quality underfloor heating, and 100mm PIR insulation to create a more comfortable and energy-efficient living space. In this article, we'll delve into the details of this project and discuss the advantages of flow screed and underfloor heating.
The Strength of Floor Screed and Underfloor Heating
Floor Screed: When it comes to achieving a perfectly level and smooth floor surface, a floor screed is the ultimate solution. It provides a strong, durable, and smooth foundation for various types of flooring materials, from tiles to hardwood. Our team of experienced professionals used the Cemfloor screed, a high-performance self-levelling liquid screed, for this project. Cemfloor is renowned for its exceptional quality, quick drying time, and minimal shrinkage, making it an ideal choice for both residential and commercial applications.
Underfloor Heating: The installation of underfloor heating is a game-changer for homeowners looking to enhance their indoor comfort while reducing energy consumption. It offers consistent warmth throughout the space, eliminating the need for radiators and providing a more aesthetically pleasing and efficient heating solution. Our team installed underfloor heating within the screed, ensuring even heat distribution and maximum energy efficiency.
The Importance of Insulation
In addition to the screed and underfloor heating, we incorporated 100mm PIR (Polyisocyanurate) insulation into the project. This high-performance insulation material is renowned for its excellent thermal efficiency and low thermal conductivity. By including PIR insulation, we improved the overall thermal performance of the floor, reducing heat loss and contributing to lower energy bills.
Why Choose Our Services
Experience and Expertise: Our team of skilled professionals has extensive experience in floor screeding and underfloor heating installation. We understand the unique needs of each project and ensure that the highest standards are met.
Efficiency and Precision: We use advanced tools and equipment to deliver efficient and precise installations, ensuring the utmost satisfaction of our clients.
Competitive Pricing: We offer competitive pricing without compromising on the quality of materials or workmanship.
Screed Calculator: We provide a screed calculator on our website to help you estimate the quantity of screed needed for your project accurately.
Local Service: We are your trusted local experts, serving Kings Lynn, Norfolk, and the surrounding areas. No need to search for "floor screeders near me" or "liquid screed near me" – we're right here to serve you.
The Benefits of Floor Screed and Underfloor Heating
Floor screed and underfloor heating offer a multitude of benefits for homeowners in Kings Lynn and beyond. Beyond their functional advantages, they enhance the overall quality of your living space. Here are some key benefits:
Comfort and Energy Efficiency: Floor screed creates a uniform and level surface, ensuring that your flooring materials fit seamlessly. Underfloor heating provides consistent warmth, eliminating cold spots and drafts. Together, they contribute to a cosier and more energy-efficient home.
Space Optimisation: Without the need for radiators, you gain more space to arrange your furniture and decor as you please. This enhances the aesthetics of your home and gives you greater flexibility in room design.
Health Benefits: Underfloor heating reduces dust circulation and allergen build-up, promoting better indoor air quality. It's an excellent choice for households with allergy sufferers.
Increased Property Value: Investing in floor screed and underfloor heating can significantly increase the value of your property. Potential buyers are often willing to pay a premium for the comfort and energy efficiency these systems offer.
Project Challenges and Considerations in Kings Lynn, Norfolk
Kings Lynn and the surrounding areas have their unique considerations when it comes to home improvement projects like flow screed and underfloor heating installation. The local climate, soil conditions, and even architectural styles can impact the choice of materials and installation methods. Our team is well-versed in these factors and ensures that your project is tailored to the specific needs of the region.
Success Stories
To illustrate the impact of our services, here's a recent success story from a Kings Lynn homeowner:
"Before we had flow screed and underfloor heating installed, our home was often chilly, and our energy bills were soaring. The transformation after the installation was remarkable. Our floors are now warm and inviting, and we've noticed a significant reduction in our heating costs. We couldn't be happier with the results."
Get Started on Your Project Today
If you're considering flow screed and underfloor heating for your home in Kings Lynn or the Norfolk area, look no further. Our team is ready to transform your space into a warm, comfortable, and energy-efficient environment. Contact us today to discuss your project, receive a quote, or utilise our screed calculator. We're your partners in creating a better living experience through top-quality floor screed and underfloor heating solutions.
Don't miss out on the benefits of floor screed and underfloor heating – contact us today and take the first step toward a more comfortable and efficient home!
Keywords: floor screed, screed floor, screeding, screed calculator, floor screeding, floor screeders near me, liquid screed near me, flow screed, underfloor heating screed, liquid floor screed, flo screed, screed for underfloor heating, liquid screed for underfloor heating, sand and cement screed, flow screed, Flow Screed Kings Lynn
Where do we cover?
Our floor screeding and TLA services are available across Norfolk including Acle, Attleborough, Aylsham, Caister-on-Sea, Cromer, Dereham, Diss, Downham Market, Fakenham, Gorleston, Great Yarmouth, Hingham, Holt, Hunstanton, King's Lynn, Loddon, North, Walsham, Redenhall with Harleston, Reepham, Sheringham, Stalham, Swaffham, Thetford, Watton, Wells-next-the-Sea, Wroxham and Wymondham. Floorflow, Eastern Flow Screed
Product – Mobicem (cemfloor.co.uk)
Transmix Screed | Co-Dunkall, Screeding, Underfloor Heating & Insulation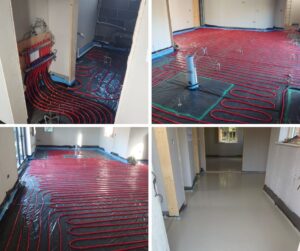 floor screeders near me, insulated screed, lightweight screed, thermal floors, screed insulation, screed over insulation, Norfolk, Suffolk, Cambridge, Dereham, Norwich, Watton, Thetford